As the summer is picking up speed and fall is getting closer, I am slowly getting my homeschooling wheels turning for the fall. It's time to think of what changes I need to make to our weekly schedule.
Why is a schedule important?
So, what's the big deal about having a schedule? Do you stay in your pajamas all day and let the kids sleep in till 10:00 to do homeschooling at their leisure? No. Not exactly. Does anything else run that way? Is that what happens when people leave the house and go to work? Having a schedule or a daily routine makes our days less chaotic and more productive.
Getting Started
This year I have to take into consideration a few different things as I embark upon making a schedule for the fall. First, my youngest is starting kindergarten so I will have a "new student" to accommodate. Next, I am making two lists. One is for all of my various personal responsibilities and the other for the weekly commitments we have such as co-ops and music lessons. Writing everything down is helping me to get my head around what our school year is going to look like.
A Plan
My kids love to have a plan. They want to know what we are doing next, even throughout the summer. Coming up with a daily routine helps us to stick to my main plan for the school year: to finish our work on time. Homeschooled children can feel like they aren't accomplishing much if there is not a plan and a sense of completion.
Flexibility
You want your schedule to work for you, not you for the schedule. Being flexible is a key element to making your plan work. My fifth- grade teacher every couple of months instituted what she called a "Heinz" day. All of us loved it! It was a "ketchup" day to get caught up on odds-n-ends. Pretty much my teacher had gotten behind on her grading so she took an afternoon to do her own work while her students cleaned out their desks and finished their homework before going home. I think this is a great idea for homeschoolers too. Create some flexibility to get caught up or refreshed. Once in a while take the kids out to lunch, watch a favorite movie for an hour, go to the park, or do your own thing while the kids find something they can do.
In the Groove
After using a schedule for a month, you will notice how you and the kids are in the groove. It starts to feel more natural and it becomes easier to implement. Before you know it, your kids will do it on their own.
Just do it!
Go ahead! Come up with a plan and a routine. Make it work for you and see what happens. You might be surprised!
Need other homeschool help?
Global Student Network has a Homeschool Academic Advisor, a record-keeping system, a homeschool portfolio kit, a variety of online curriculum options.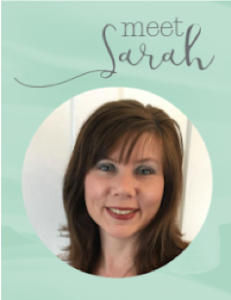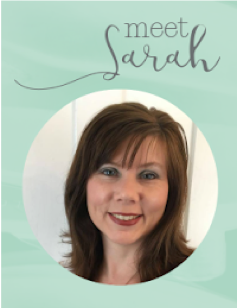 Sarah Brutovski is a homeschool mom of three children. She grew up just down the street from where she and her husband are raising their family now in rural Upstate New York. When she is not teaching her kids, grocery shopping, or drinking coffee you might find  her training for a half marathon, escaping for a morning at the beach, or chatting on the phone with one of her four siblings. Sarah loves writing on her blog sarahswritingcafe.blogspot.com and currently teaches creative writing at her kids' weekly co-op.