Global Student Network Enrolls Students Year-Round
The Price Includes:
Enrollment Options – You choose the courses and the grade level in up to 6 courses per student.  You can add/drop at any time during your enrollment at no additional fee.
Record Keeping Made Simple – Student record keeping assistance, electronic gradebook, homeschool transcript generator, homeschool kit and real-time updates
Customer Support – Our team is ready to help!  Contact us by phone at 866-446-9963, email or live chat!
Flexibility for Your Family – 24/7 access to courses with no books, CD's or downloads.  Available on any computer or mobile device with an Internet connection.
NOTE: There will be a $125 Fee to Switch Curriculum.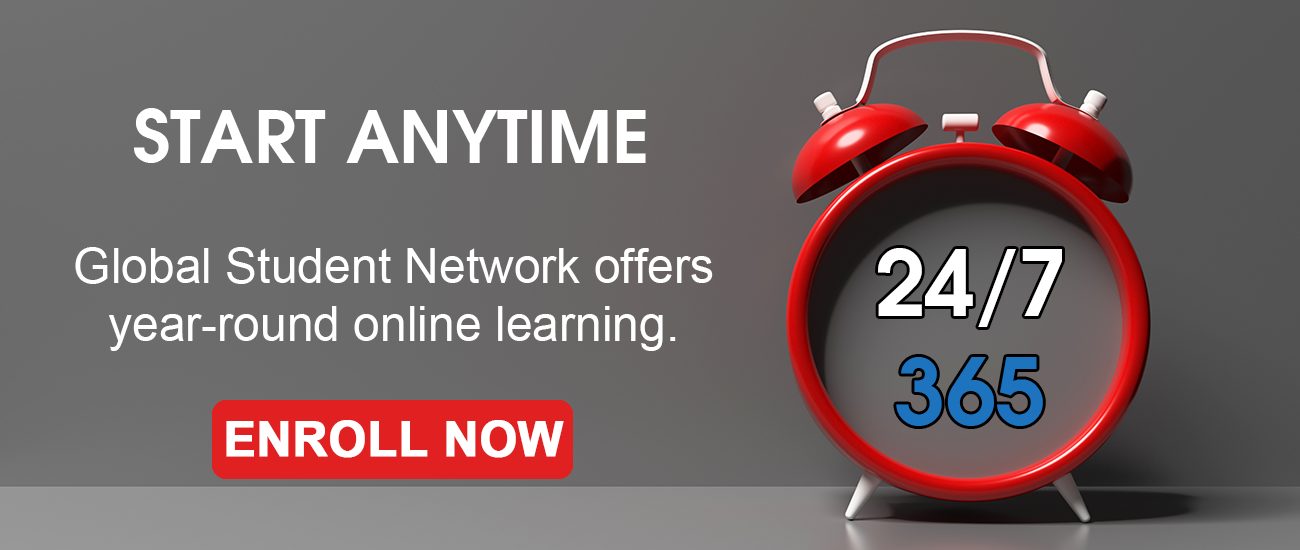 Payment Plan
GSN offers our families an interest-free 3 or 6 payment plan on most products (see chart below).  A $5.00 service charge will be added to each payment. The subsequent payments are automatically charged to the credit card on file every 30 days after the initial order.
Discounts
10% military discount to all past and present military personnel (proof of military service is required).
10% multi-student discount (First student is charged full price, each additional student is charged at the discounted rate)