Homeschooling requires a teacher who is usually Mom, yet, there is an important role that Dad can play even though he is not home during the day teaching the kids. Moms don't need to do every single thing 100% of the time to be successful at homeschooling. There are some activities dads can do to feel a part of the education of their children.
DAD CONNECTING
When I was teaching at a small Christian school there was a practice that helped the K-8 teachers, students, and parents connect. Every Friday a packet was sent home with each student of the work that was accomplished throughout that week. The packets were to be looked over and signed by a parent and brought back on Monday. I stole this idea and started using it as a way for my husband to be involved in our homeschooling. Anything can go into a packet. You can gather math papers and spelling lists your kids have completed, artwork, a book report, anything that shows Dad what his kids have been doing during the week. This is a win, win for Mom. Dad gets to see what you are doing as a teacher, that you are actually doing a lot with your homeschooling, and Dad can encourage or motivate your kids to keep going or do a little better if necessary. My husband really enjoys seeing what the kids have been working on. After looking through the packets he writes a little note to each child to compliment what he liked about their work.
SUBJECTS TO TEACH 
Another way Dad can participate with homeschooling is to assist Mom with a subject that might be more time-consuming for her to plan. Since my strengths lie more in language arts, math is becoming more complicated for me to explain to my oldest child. My husband has math at his fingertips and can easily answer my daughter's questions so he is slowly taking that subject over for me. During the week science projects take up too much time to set up and clean up. We save those types of activities for evenings or weekends when my husband is available to work with the kids. My workload is lightened and Dad gets the opportunity to engage in our homeschooling.
AREAS DAD CAN HELP
One thing I love about homeschooling is the weekend! I can finally get a break to go out for coffee on my own while my husband takes the kids someplace fun. Usually fun involves something that we can count towards our homeschooling hours. My kids love going to the Science Museum, the Planetarium, and the Children's Museum. Guess who takes them? Dad can take the kids places and impart to the kids his love for science and engineering while mom enjoys her coffee. Isn't that awesome? There are all kinds of ideas on Pinterest. Here is a link to a book called Handy Dad that features hands on projects to teach kids how to be handy, https://www.rainbowresource.com/viewpict?pid=051093. Moms, we know we could use help on occasion, so let's relax and allow Dad to pitch in.  Dads are an important part of the family and definitely an important part of homeschooling.
What is the dad in your house good at or loves doing that could add depth to your homeschooling?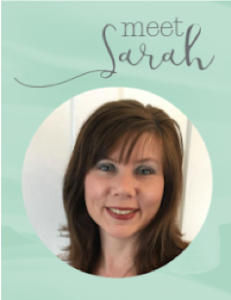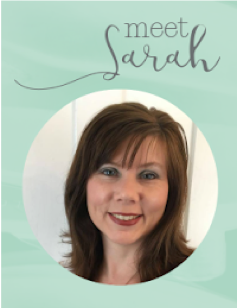 Sarah Brutovski is a homeschool mom of three children. She grew up just down the street from where she and her husband are raising their family now in rural Upstate New York. When she is not teaching her kids, grocery shopping, or drinking coffee you might find  her training for a half marathon, escaping for a morning at the beach, or chatting on the phone with one of her four siblings. Sarah loves writing on her blog sarahswritingcafe.blogspot.com and currently teaches creative writing at her kids' weekly co-op.