We sat in her car while it idled in my driveway, brainstorming all the ways she could introduce the potential change to her son. She was willing to put in the work and take charge of the boy's education, as she had already shifted around work responsibilities and made a space for him to learn. Now she just needed to get him on board.
You see, my friend saw that her son needed to change his learning environment for a big list of reasons and she was willing to homeschool him. However, he is a rising 8th grader, so this would be a really abrupt change for him. She was nervous about the academics, but more nervous about his response to the change.
We talked about all the ways homeschooling could be fun for him; everything from joining a local co-op to spending half days with his uncle at work, to earning more video game time. Surprisingly, even as the book-loving educator that I am, I suggested online learning. I explained that this is an easy introduction to homeschooling since the list of needed supplies is not much more than a laptop and a few other typical classroom resources.
Online curriculum, like the courses offered through Global Student Network, are an excellent on-ramp to homeschooling. It takes the stressful work of recording keeping, transcript making, course prep and much of the other administrative stress out of the task of educating your child at home. Even though my state doesn't require all of the record keeping like many other states do, my friend would need it for a few other reasons. Online learning would be the way to go for this child. Additionally, when your schooling is on a website, your biggest concern becomes making sure the student has access to a computer or tablet so that the courses can be completed. The shopping list is short and quick, and the investment isn't much more than most parents have already made for their kids- a computer!
Isn't that one of the single greatest assets to homeschooling? We can research what learning method would fit each child or family and tailor the learning experience accordingly. Also, the fact that the teacher can be toted anywhere that the tablet can be taken, is a big draw to many families. Online learning is great for kids on the move whether traveling from house to house or around the world.
Each time my husband or I find ourselves googling how to fix something around the house or on the car, we are, in fact, learning from the internet. We are already using the power of the internet to widen our knowledge base. I am thankful there are homeschooling options available online!
Your turn! Have you ever used any of the online homeschooling options for your kids? What part of the online experience made educating your child less stressful? What was hard about it? Have you helped others in their research of potentially homeschooling their kids to see that online learning is a valid option?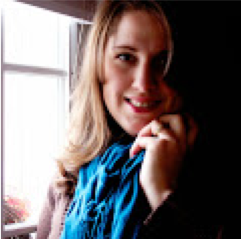 Lindsay Banton is a caffeinated mother to three great kids. She never expected to homeschool, but has found that it is a wonderful addition to their lifestyle and wouldn't change it for the world. In addition to homeschooling, Lindsay works alongside her husband in campus ministry at a large university in Connecticut. She grew up in Virginia but has settled into life in New England, learning to love the long winters, cool springs, green summers and gorgeous autumns- and has built a boot collection to meet all the demands. She is currently blogging at www.lindsaybanton.com.