Whether you are new to homeschooling or you've been doing it for years, you have probably considered attending a homeschool convention. Should you go or not go? Will it be worth it for you to invest the time and energy to join the thousands of other homeschoolers at a convention near you? I asked a couple of my friends who homeschool to weigh in with me about their experiences at various conventions.
Shopping
I must admit my favorite thing about the homeschool conventions I've attended was the shopping. If you are thinking about starting homeschooling or need to make some changes to what you are already doing then looking at curriculum and speaking to vendors is a must. I tried to look at options online to get information but it was next to impossible to view more than a few pages of any book. The major pro: vendors know their stuff. They can answer your questions and help you to understand what their curriculum has to offer. The downside of shopping: there's an incredible amount of material to look at and you can feel overwhelmed quickly. I recommend walking around casually and then gradually narrowing down your top choices and talking to the top five vendors on your list.
Speakers
If you need the motivation to keep going with your homeschooling then a special speaker might do the trick for you. Homeschool conventions host a variety of speakers who can shed light on the next level you are approaching with your kids or help you to remember why you are doing what you're doing. You might gather insight on how different learning styles function or find a specific topic addressed such as navigating the high school years which could offer valuable information for you. On the other hand, not every speaker is a talented public speaker. It would be wise to do your homework beforehand to see what topics are available at a particular convention to see if anything resonates with you. Ask other homeschoolers about the special speakers to see if they are well liked. I like to maximize my time so I really am not interested in listening to a speaker who is notorious for rambling off topic. Doing a little digging on a convention's speakers might come in handy.
Travel
We had a homeschool convention for years here in Upstate New York, but for the last few years the number of vendors decreased drastically and the convention was canceled. A few of my friends made it a girls' weekend and traveled to a convention together. Taking a little trip might be refreshing for you but the other side of that is making plans for childcare which might be difficult.
Families Like Yours
There is power in numbers. When you go to a homeschool convention you can see first hand the bigger picture of the homeschool lifestyle. You see hundreds of families together that remind you that you are not alone. Just being around other people on the same journey as your family can be eye-opening and give you a shot in your homeschooling muscles to strengthen you for the rest of the year. If your kids come along with you they might also see they are not the only ones who homeschool. There are lots of families like yours out there.
Homeschool Moms
The first homeschool convention I went to when we were thinking of starting homeschooling with our oldest child I bumped into a friend of mine who had been homeschooling for a few years. We were getting caught up and she asked me how old my daughter was and then told me all about this pre-school program she loved for her kids. Since she was an experienced homeschool mom I decided to check it out. Sure enough, I loved it and used it for each of my kids and they each have loved that first year of homeschooling with Ready-Made Preschool. Check it out at readymadepreschool.com. Other moms can offer advice and insight and you never know, you could meet a new friend.
Look Into It
 If you have even thought about a homeschool convention it might worth your time to look into it. Do some homework and see if it is a good fit for you and your family. For a list of homeschool conventions in the USA check out christianbook.com.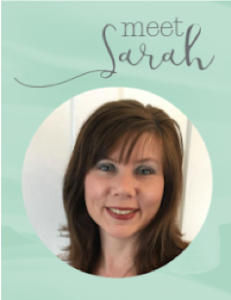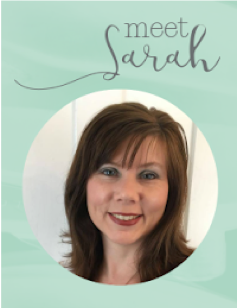 Sarah Brutovski is a homeschool mom of three children. She grew up just down the street from where she and her husband are raising their family now in rural Upstate New York. When she is not teaching her kids, grocery shopping, or drinking coffee you might find  her training for a half marathon, escaping for a morning at the beach, or chatting on the phone with one of her four siblings. Sarah loves writing on her blog sarahswritingcafe.blogspot.com and currently teaches creative writing at her kids' weekly co-op.