I've tried the traditional June to September summer break. I've tried summers without a break at all (except for the weeks we travel). I've tried the few weeks break. And after all of those trials, I have come to the conclusion that we are the kind of family that needs a true break in the summer. We would love to be able to close the door to a schoolroom and not look back, but we complete our schoolwork at the dining room table. So, the best I can do is put a "NO TRESPASSING" sign on the school cabinet and pretend to totally ignore the school supplies hanging around the room. Here are my observations about our summer break:
Restful
Summer has become a time for our family to be a little slower paced. We have a semi-predictable summer schedule with work trips, family camping, and other yearly activities, so the rhythm of summer slowing down is good and healthy for us. We stay up later in the evenings playing in the lake, exert ourselves more hanging out in the sunshine, sleep a little later in the air conditioned bedrooms and simply take it slower.
Rejuvenating
Distance makes the heart grow fonder, right? Well, I'd argue that taking a true break from school helps rekindle a love of learning that became a little less bright towards the end of the school year. Even I find myself missing our school morning routines and feel a little lopsided without them, so time away causes me to wish for school to start again.
Remark
A six week summer break provides ample time to discuss topics we wish to study in the upcoming year. I have a good plan for what we are doing already, but it's nice to hear from the kids about things they enjoy or would recommend we add. Kids are constantly growing and changing, their remarks about school subjects and topics to learn are always changing too.
Restart
Why don't we take off the entire summer? Because my kids get a little weird when their brains aren't being challenged often. Six weeks gives us enough time to settle down, yet not long enough to get brain-mush. We launch our school year in early August, which provides us a change to take a day here and there in the fall to enjoy the outdoor spaces with crowds, an extended break at the holidays during the winter and still get our stuff done.
What does summer break look like for you? Do you break at all or do you follow the traditional school calendar or some combination of both? How do your kids feel when they've been away from school for an extended period of time? How do you, as the homeschool parent, feel?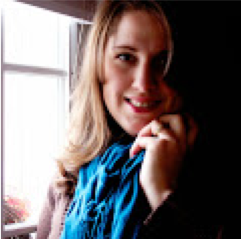 Lindsay Banton is a caffeinated mother to three great kids. She never expected to homeschool, but has found that it is a wonderful addition to their lifestyle and wouldn't change it for the world. In addition to homeschooling, Lindsay works alongside her husband in campus ministry at a large university in Connecticut. She grew up in Virginia but has settled into life in New England, learning to love the long winters, cool springs, green summers and gorgeous autumns- and has built a boot collection to meet all the demands. She is currently blogging at www.lindsaybanton.com.